We want to help your cause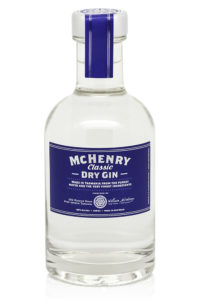 At McHenry Distillery we are often asked to provide our spirits for use in charity auctions or events. We want to help, but being a small family run distillery we are limited in what we can do.
There is a lot of great people out there doing good for their local cause whether it is environment cleanups, assisting the aged, helping our youth or people with disabilities. We would like to help you all but we simply can't, however, we have the following idea about how we may be able to help various charities and that is "Gin for a cause".
With Gin for a Cause, we will provide your particular charity with a bespoke bottling of our Classic Dry Gin at cost for you to sell and you get to keep the profits!
Charities will be able to earn between $1000 – $5000.
We felt with this idea we can help you help yourselves and we don't need to put a cap on the donations we make at McHenry Distillery.
You commit to the number of bottles you would like labelled with your charity cause (minimum 100 bottles). We will produce a special run of "Gin for a Cause" labels with details about your charity. Once you have approved them, we have the labels printed and label the bottles. We then put them on our website for sale.
You promote these bottles to friends of your charity and we will ship the bottles to them direct that week.
Once the full commitment of bottles has been sold, we will send you a cheque for the profits from the sales.
You don't need to outlay any money. We will pay you once the full commitment has been sold.
Logistics
Liquor laws mean that we are required to sell all the product and we will do this via our website. The sale price will include packaging and postage.
You commit to a number between 100 to 500 bottles.
We print the special bespoke labels for your cause, make the gin and label the bottles. The gin then goes live on our website and you get your fundraising committee working and let people know that your favourite charity gin can be purchased from the McHenry website.
For every bottle of gin sold we will give your charity $10.
We do the rest. We make the gin, label the bottle and fulfil the orders.
Once we have sent out all the orders we will make out a cheque to your charity.
We are supplying the gin to you at wholesale price and paying the GST, postage and handling.
If you are interested, please contact us to discuss your needs.