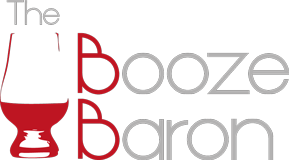 The Booze Baron recently reviewed William McHenry and Son's Distillery and products.
William McHenry is one of my favourite "dudes" in the Australian distilling scene. A classic corporate escapee who chased a passion and an idea down to what is possibly the best distilling location in all of Tasmania.
Situated on Mount Arthur, right next to Port Arthur, McHenry and Sons Distillery lies at the latitude, altitude and in the general humidity range that is almost a carbon copy of Scottish distilleries. However, unique in Australian distilling, they employ the composite column still for variable distillation.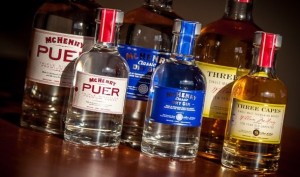 William McHenry and Sons composite column still
This is a brilliant move on Bill's part as it allows for a very efficient distillation of premium gin and vodka to keep the cash flow up whilst the whisky matures. Most hard and fast whisky distillers spend years making whisky and turn to white spirits only when the cash reserves have run out.
McHenry and Sons Dry Gin, Puer Vodka and traditional Sloe Gin are an absolute knock-out. Honestly, try any of them against the premium imported labels and you'll join the growing number of people asking Bill why he doesn't just make Gin and be done with it.
At my last three gin masterclasses McHenry and Sons was picked as the best by all but two people, it came second and third for them. That's 24/26 or 92% of people who I have tasted it with that think it absolutely slams Hendricks, No.3, Tanqueray No.10, Sipsmith and West Winds.
It's not just the white spirits, Three Capes single malt is an astonishing release showing the benefits of long maturation. Soon we will be seeing the first release of whisky distilled on site through that column still and I for one cannot wait!
Review kindly written by Nick Rose, owner of Qualia Lounge in Melbourne.
https://mchenrydistillery.com.au/wp-content/uploads/2013/06/BoozeBaron_Web_Header_Logo2.png
160
289
Bill
https://mchenrydistillery.com.au/wp-content/uploads/2019/05/McHenry-Logo-2-300x140.png
Bill
2013-06-20 16:16:26
2016-08-20 11:07:54
Booze Baron Review